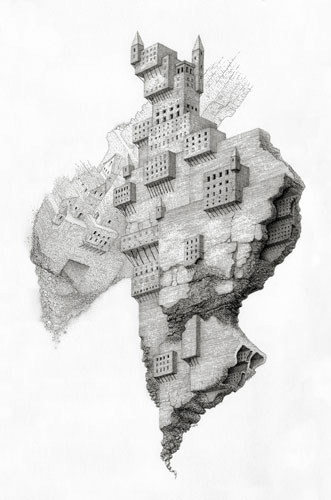 Welcome to the first post of 2010! Â To be honest, I was having a hard time trying to single one artist out for this first post of the year, so when I received a message about the Cuckoo Collection, a hybrid gallery/art project, I realized my problem had been solved. The Cuckoo Collection is a (mostly) online project featuring works by great artists like Mathew Borrett (see above image), Scott Griffin, Amy Bowles, and Phil Taylor (see images below the fold), so there's a little something for everyone there.
Thanks Bettina for the link!
Also, thanks to everyone who's made their picks already, and if you haven't chosen your favourite featured artist(s) from the archives yet, be sure to do so in the comments here to be entered in PaintBlog's first ever contest!