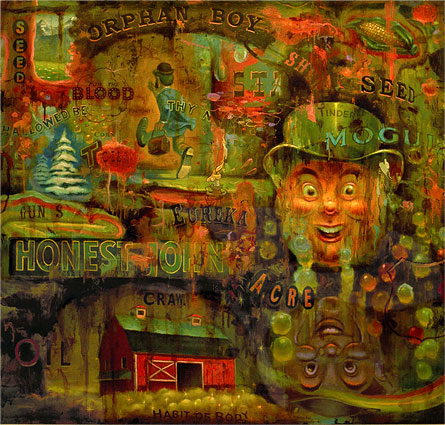 Let's try a little "free association" here.  I'll look at a collection of paintings, and type whatever words pop into my head:  
Pinocchio,  Apocalypse, Danger, Circus, Disney, Foreboding, Fairy Tales, Huckleberry Finn, Excitement
I'm not sure what that says about me, but it was fun!  Of course, you can forget about the free association exercise and just let Dan Kennedy's work speak for itself if you like.
Thanks to David for the link.